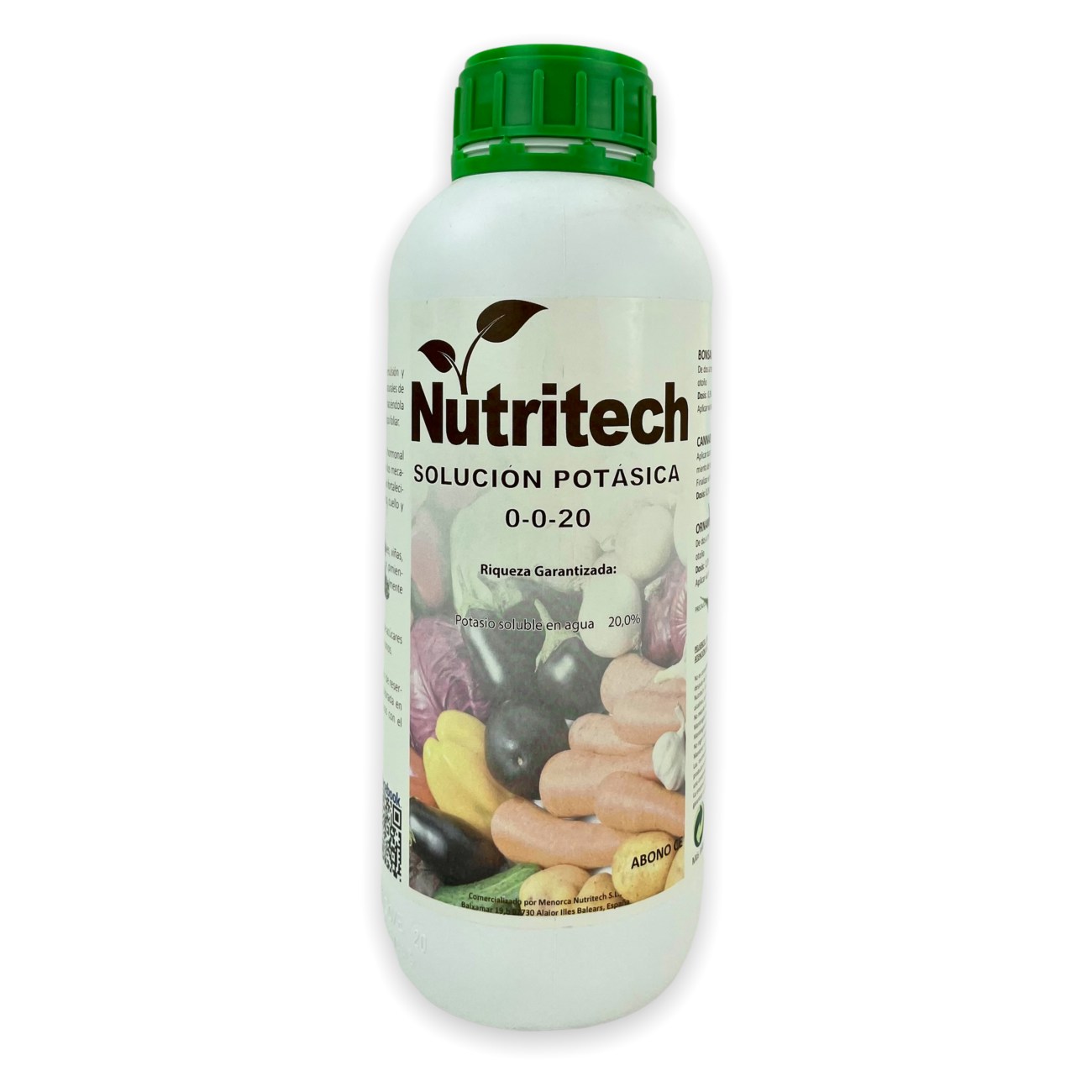  
Strengthener - autumn fertiliser Nutritech Potassium Solution 1 l
The perfect complement to autumn fertilising
Nutritech Potassium Solution is a potassium-rich fertilizer that promotes flowering and fruiting.
The action of potassium stimulates growth and acts on the hormonal system by activating the production of phytoalexins, stimulating the self-defense mechanisms of the plants and producing a strengthening of the tissues mainly in the trunk, nebari and root.
Being a nitrogen free fertilizer, it favors the accumulation of reserves in autumn.
Composition
Potassium soluble in water 17.3%.
Application in bonsais
Two to three treatments per year, especially in wet periods and in autumn. Dosage: 0.3 (3cc per liter of water). Apply via foliar or irrigation.
CAUTION
Not compatible with alkaline reaction products or oils. Maintain an interval of 8 days before or after cupric treatments.
Nutritech Potassium Solution is compatible with most commonly used pesticides, so it can be applied together with different phytosanitary treatments.
Features
Origin

Spain

Type of fertilizer

Liquid
Phytosanitary and other

Volume (l)

1
Features
Origin

Spain

Type of fertilizer

Liquid
Phytosanitary and other

Volume (l)

1