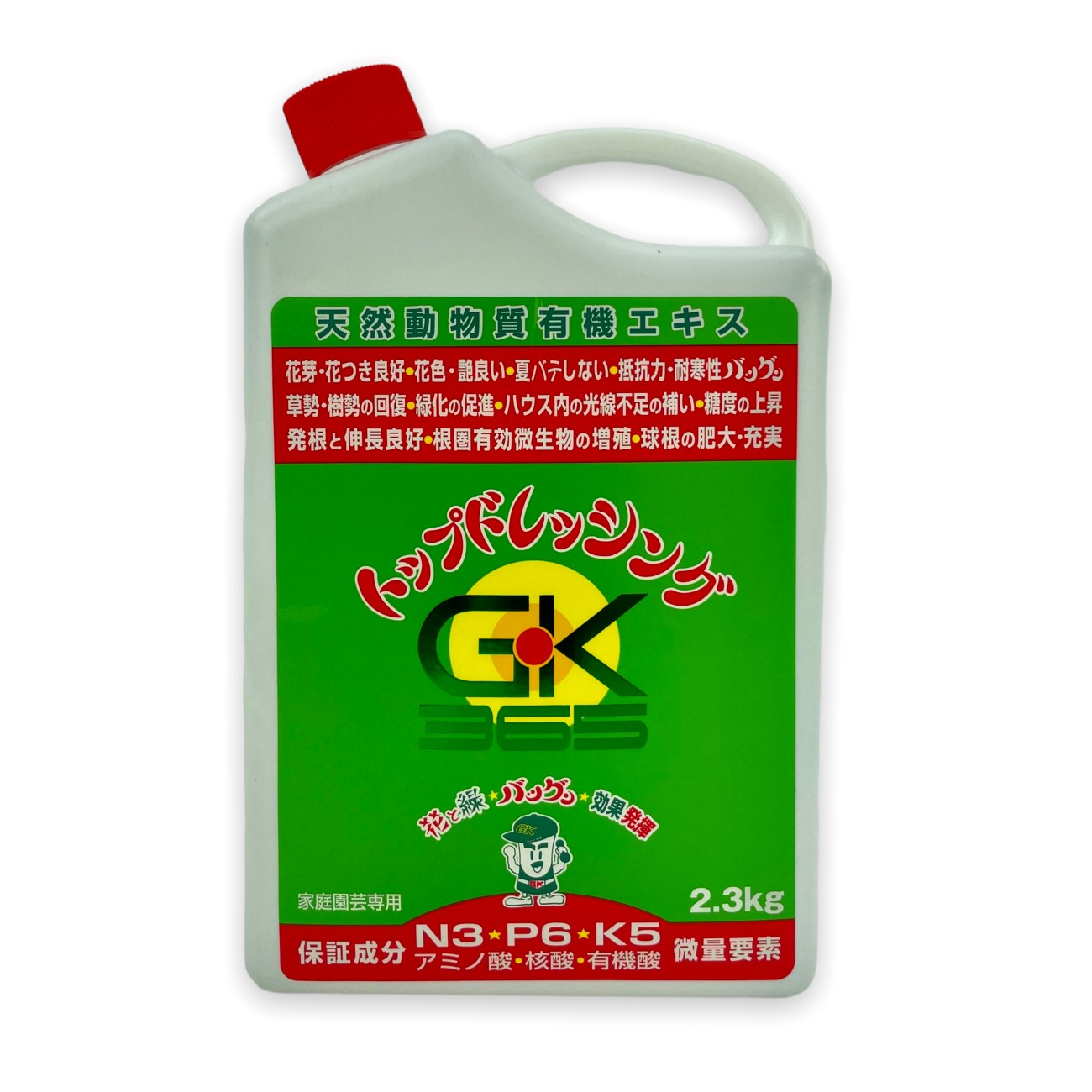  
Japanese fertiliser and biostimulant GK 365 2,3 l
Liquid fertilizer from natural origin
GK 365
It is a liquid fertiliser, its effects can last from 20 days to 1 month. 
It can be applied by spraying or irrigation.
This natural extract, fortified with amino acids and nucleic acids, supports the cultivation of bonsai. It promotes the development of beneficial micro-organisms around plant roots and increases root strength and growth to allow optimal nutrient uptake.
Visibly improves the gloss and colour of leaves and flowers. It also promotes the elimination of liver fluke, mildew, various bacteria, diseases and parasites.
When sprayed on the plant or watered into the soil, it protects against stunted growth due to lack of light conditions.
Regular application will maintain the shape of the bonsai and improve resistance to disease and cold.
Guaranteed richness: Nitrogen 3, phosphorus 6, potassium 5, including amino acids, nucleic acids, organic acids and microelements.
Apply diluted in water (1 to 3 ml of product per litre of water) two or three times during the growing period.
Features
Origin

Japan

Type of fertilizer

Bio-stimulant
Liquid

Volume (l)

2,3
Features
Origin

Japan

Type of fertilizer

Bio-stimulant
Liquid

Volume (l)

2,3