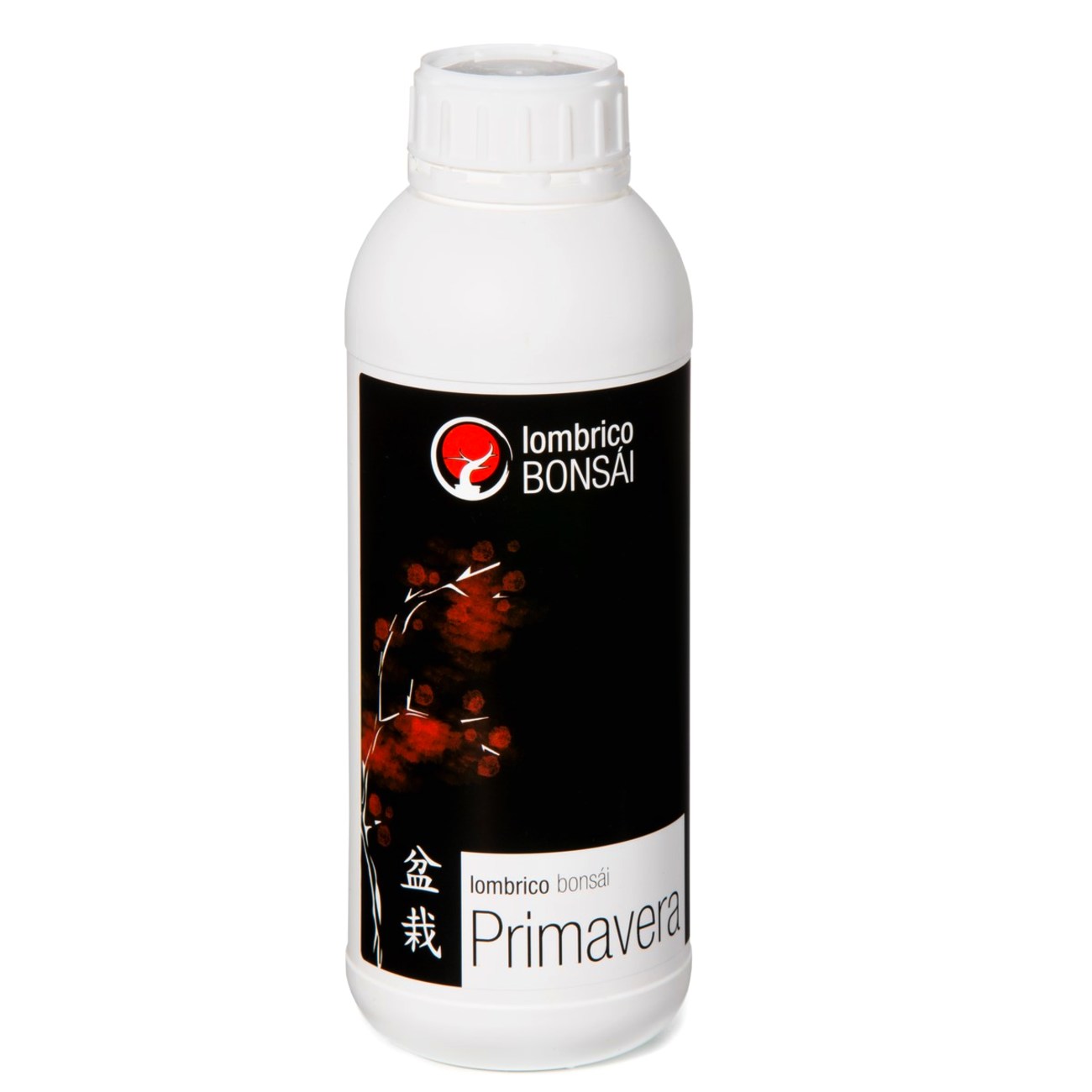  
Spring fertiliser Lombrico Bonsai 1 l
roduct specially designed for the period when our bonsais need a balanced supply of main elements and micronutrients for a correct activation of growth. It also contains organic matter and amino acids that improve the conditions of the substrate, the vigour of the plant and the absorption of nutrients.
Applications
Lombrico® BONSÁI PRIMAVERA is a liquid NPK solution containing magnesium, microelements, organic matter and amino acids to improve the absorption of the product and stimulate plant metabolism.
Its use improves sprouting and vegetative development in bonsai and is especially indicated for application in the months of greatest vegetative activity, such as spring and summer, and in general to improve crop growth.
Composition
Total nitrogen (N) 6.0% w/w
Nitric nitrogen (N) 1.3% w/w
Ammonium nitrogen (N) 1.0% w/w
Ureic nitrogen (N) 3.0% w/w
Organic nitrogen (N) 0.7% w/w
Phosphorus (P2O5) water soluble 6.0% w/w
Potassium (K2O) water soluble 6.0% w/w
Free amino acids 2.0% w/w
pH 4.4
Density 1.2 Kg/L
Dosage
Via irrigation
Between April and September apply every 7-10 days. Mix at a dose of 3 mL of product per litre of water and irrigate with this broth.
Note: 1 cap = 30 mL
Features
Origin

Europe

Type of fertilizer

Liquid

Volume (l)

1
Features
Origin

Europe

Type of fertilizer

Liquid

Volume (l)

1