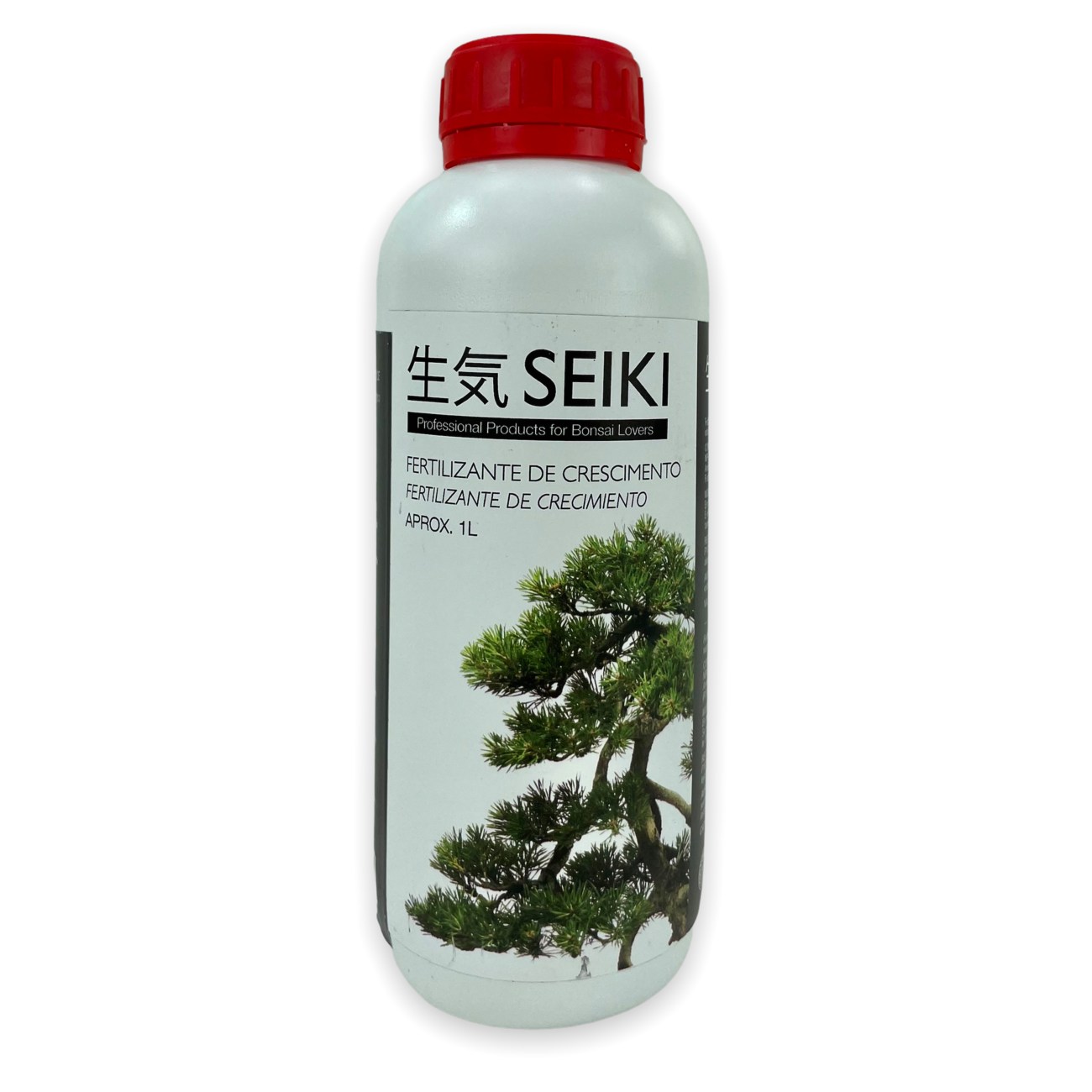  
Seiki growth fertilizer 500 ml
Latest generation fertilizer, 100% vegetable origin, rich in organic matter and amino acids, that due to its natural bacterial fermentation obtaining
process, it complements the substrates used in the bonsai cultivation.
INSTRUCTIONS:
Watering Apply 4 to 5ml per liter of water.
Foliar Application Apply 1 to 3ml per liter of water.
It is recommended to use it from the bloom of the first leaves in the spring up until September. It is advisable to also use the SEIKI Maintenance
Fertilizer in the fertilization plan to obtain better results.
COMPOSITION (% p/p): NPK: 10.7 / 0.6 / 0, with amino acids (13%) and fulvic acids (23.1%). Free Amino Acids: 13.0%, Total Nitrogen (N): 8.4%, Organic Nitrogen: 4.1%, Ammonia Nitrogen: 4.0%, Polysaccharides: 6.2%, Phosphorus (P205): 0.5%, Total Humic Extract: 23.1%, Total Organic Matter 60.4% and Organic Carbon (C): 35.0%
Features
Origin

Europe

Type of fertilizer

Liquid

Volume (ml)

500
Features
Origin

Europe

Type of fertilizer

Liquid

Volume (ml)

500