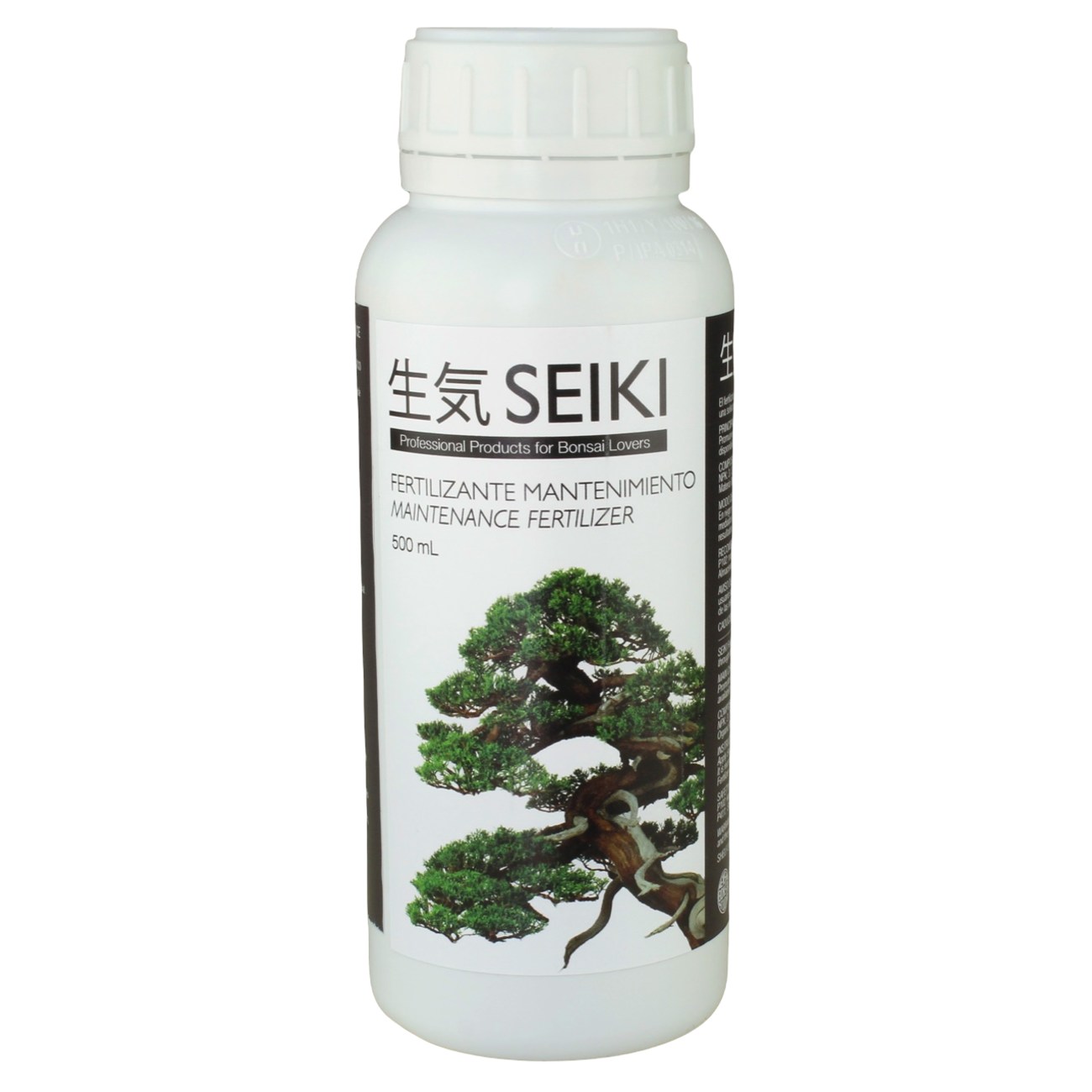  
Seiki maintenance fertiliser 500 ml
SEIKI Fertilizer Maintenance is an organic fertilizer rich in organic matter and fulvic acids, from a selection of organic materials, made through
fermentation processes.
MAIN CHARACTERISTICS:
Promotes the development of the root system, improving the nutrition of the bonsai.
Improves the cation exchange capacity and availability of micronutrients.
Regenerates and activates the microbial flora of the soil.
INSTRUCTIONS: Apply 5ml per liter of water.
It is recommended to use it from the bloom of the first leaves in the spring up until September. It is advisable to also use the SEIKI Growth Fertilizer
in the fertilization plan to obtain better results.
COMPOSITION (% p/p): NPK: 3 / 3 / 3, with fluvic acids (16.3%). Organic Matter: 30%, Fulvic Acids: 16.3%, Total Nitrogen: 3.0%, Phosphorus (P205): 3.0%, Potassium (K20): 3.0%
Features
Origin

Europe

Type of fertilizer

Liquid

Volume (ml)

500
Features
Origin

Europe

Type of fertilizer

Liquid

Volume (ml)

500