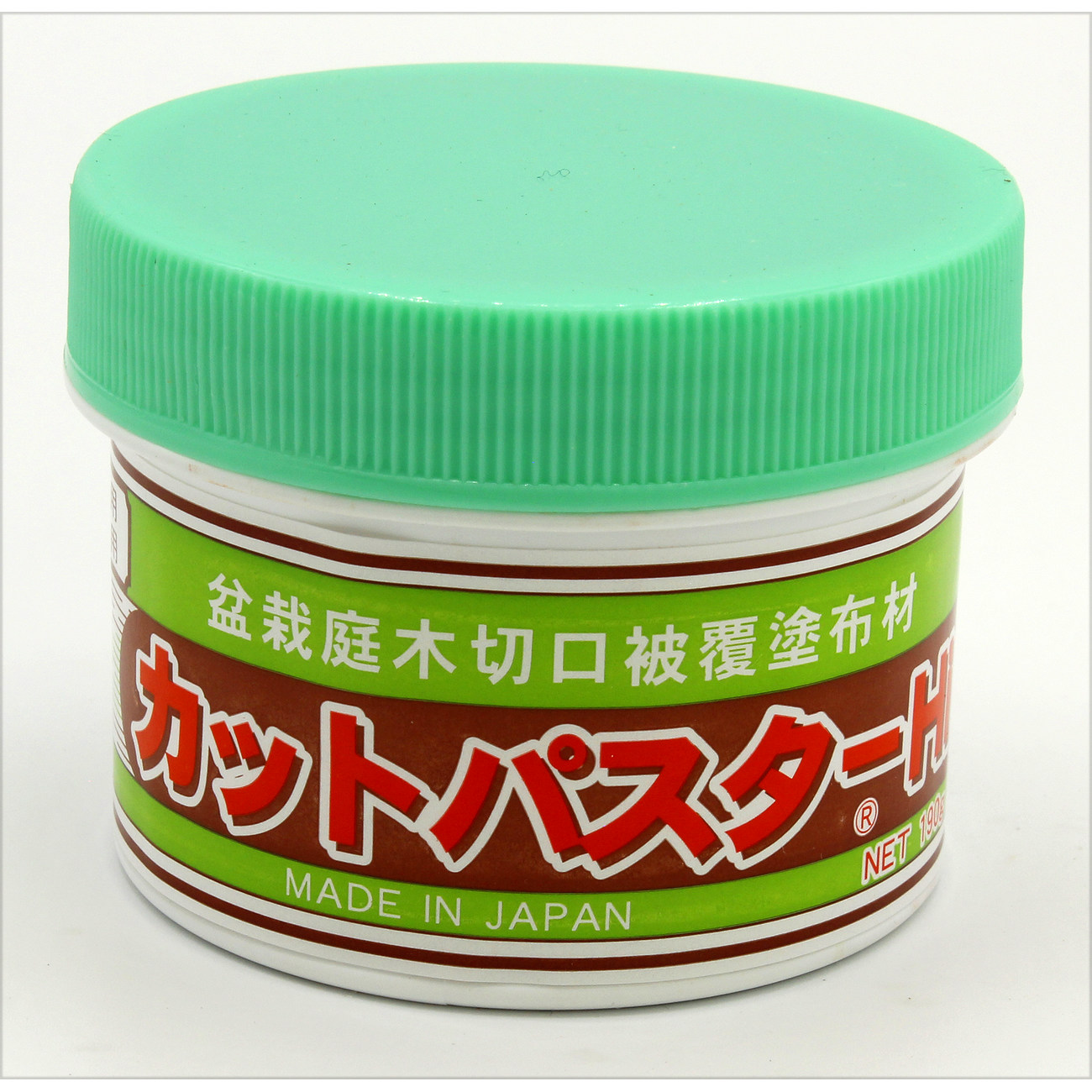  
Healing paste for conifers and azalea bonsai, plasticine type 190 g
Plasticine-type conifers and azalea bonsai sealer
Special healing agent for conifers and azalea trees. Tree-specific cut covering material used for a long time by bonsai craftsmen and gardeners.
When applied to cuts on branches and trunks, it prevents bacterial invasion and promotes the repair of damaged tissue. It prevents rainwater and rot from advancing through the cut.
If the cut end after pruning is less than 2 cm, simply fill the gap with the paste to prevent rainwater and bacteria from entering and rot from spreading.
For large cuts (in the case of old wounds, re-cut them), apply 2 mm to 3 mm thick paste.
Prevents cracks and burns. The time required for complete healing varies depending on the size of the wound, but if the cut is less than 2 cm, the wound will swell and close completely in about a year, resulting in complete healing.
Since the paste is water-soluble, do not expose it to rain or water for 3-4 hours after application.
It does not matter how small the cut is. It can be easily applied.
Features
Origin

Japan

Weight (g)

190
Features
Origin

Japan

Weight (g)

190