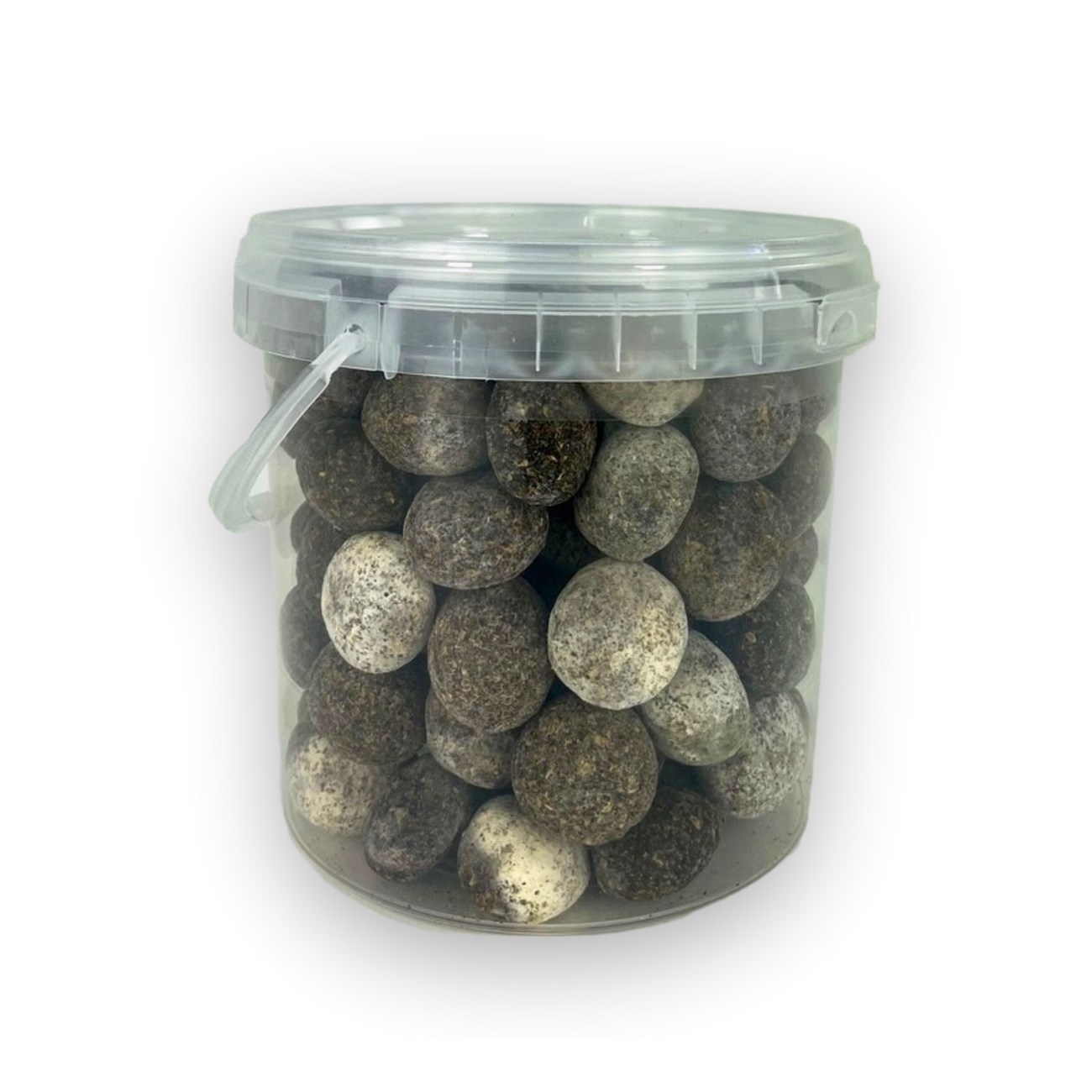  
Japanese solid fertiliser Kioryoku tamahi big grain size 1 Kg
Japan's most widely used artisanal organic fertiliser
KIORYOKU TAMAHI
It is a solid, organic, slow release compost that is not previously fermented, which is the process it has to go through once it has been put in the pot.
It is a source of nutrients, which are usable by the bonsai after the organic matter of which it is composed has been broken down by micro-organisms, for which you need to keep it constantly moist. If moss baskets are used to help this process to take place, they must be without spikes, the kind that are placed upside down and the kioryoku ball is in direct contact with the soil.
Its composition is nitrogen 4, phosphorus 2, potassium 1.
During use and storage, the surface of the kioryoku may turn white due to the action of the bacteria in the fertiliser, but if this happens, there is no problem in using the kioryoku.
Features
Origin

Japan

Type of fertilizer

Solid

Weight (kg)

1
Features
Origin

Japan

Type of fertilizer

Solid

Weight (kg)

1