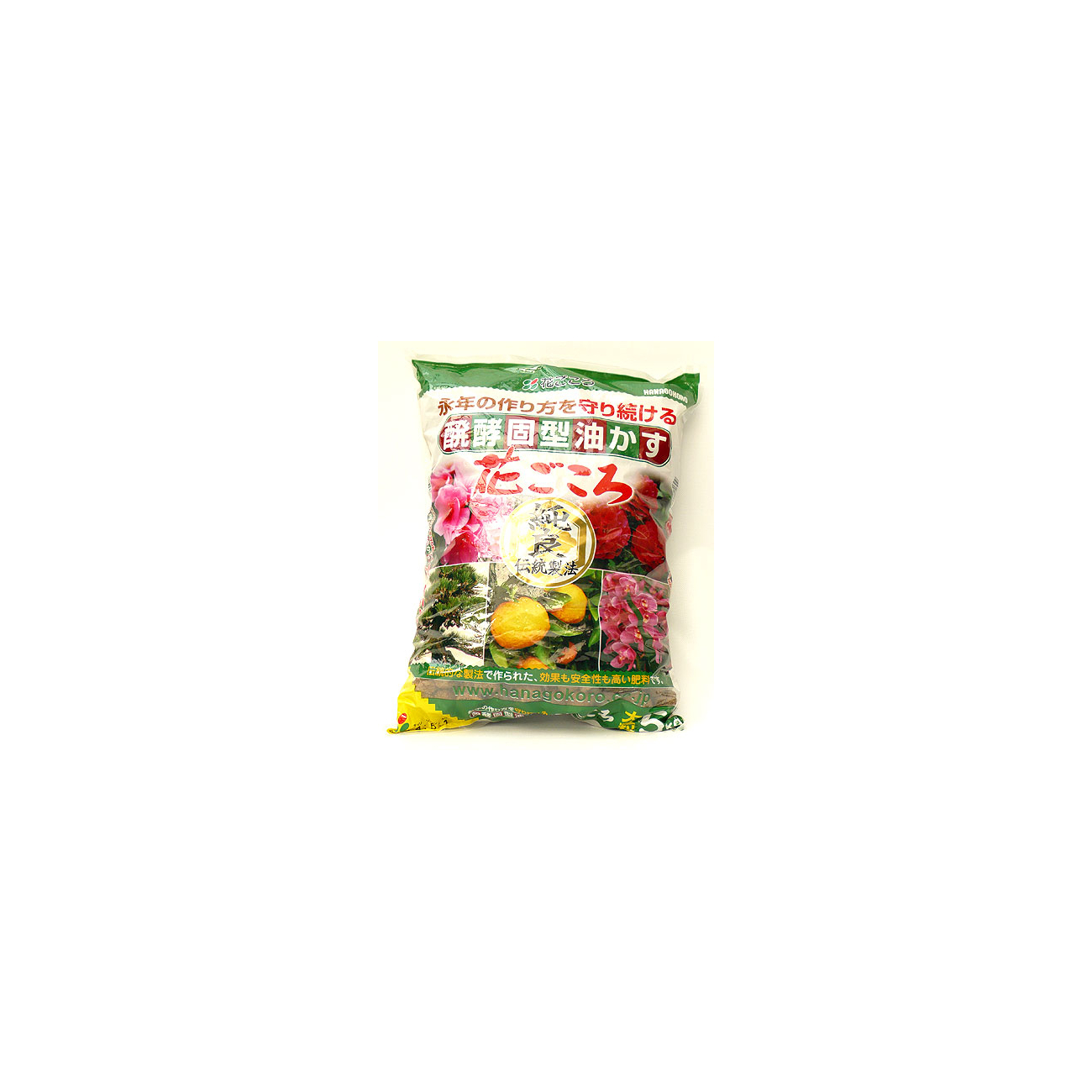  
Hanagokoro organic Japanese fertilizer big grain size 3 Kg
Particularly suitable in autumn
HANAGOKORO
It is a solid, organic, slow release fertiliser. It is not fermented, which means that the ball must be kept constantly moist for this process to take place, which is essential for the nutrients that the bonsai needs to be released. For this reason it is a fertilizer recommended for humid and warm areas, there it is enough to bury the balls a little bit; if in your city there is a very dry climate you can put some moss on top to help the fermentation and you don't have to worry if small larvas come out, it is completely normal.
Since in bonsai we tend to use completely inert substrates, such as akadama, the Hanagokoro helps us to improve the soil structure, since as its motto indicates "the soil is the power of everything" where water is stored and nutrients circulate.
Due to its composition, nitrogen 4, phosphorus 5 and potassium 2, it is particularly suitable for flowering and fertilising bonsai in autumn, producing a considerable increase in the plant's root system. You can also use it in spring together with a liquid growth fertiliser, such as Lombrico Primavera, A-micsur or Inicium. 
Features
Type of fertilizer

Solid

Weight (kg)

3
Features
Type of fertilizer

Solid

Weight (kg)

3